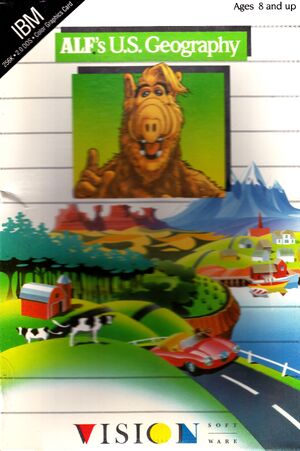 ALF's U.S. Geography is an educational video game featuring ALF.
Lesson one: A multiple choice quiz to test knowledge of geographical terminology. Hosted by ALF, who fires a cannon containing your answer choice at a bucket.
Lesson two: ALF quizzes you on the names and/or capitals of states highlighted on a map of the 48 contiguous states (the packaging claims this lesson covers all 50.)
Lesson three: ALF now quizzes you on landmarks' locations.
Lesson four: a simple timeline of the admission of states into the union.
Lesson five: Allows children to make a personalized print-out of events with historical and personal relevance.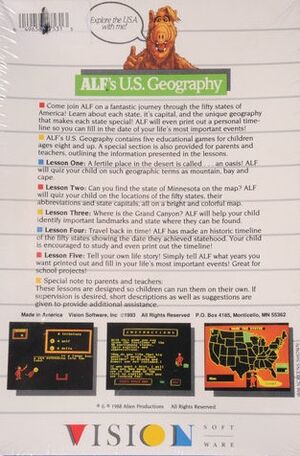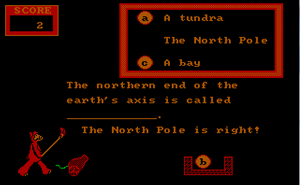 Ad blocker interference detected!
Wikia is a free-to-use site that makes money from advertising. We have a modified experience for viewers using ad blockers

Wikia is not accessible if you've made further modifications. Remove the custom ad blocker rule(s) and the page will load as expected.