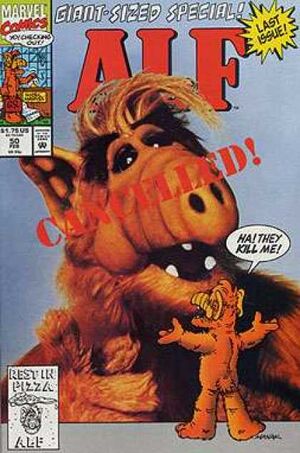 ALF comic 48 | ALF comic 49 | ALF comic 50
ALF comic 50 came out February 1992 and contains the following stories:
Story 1 - "Part IV of Th-th-that's ALF, Folks!: ALF Weidersehn!"
Story 2 - "And Now, Ladies and Gentlemen... One Last Time... Heeeeeeeeeeere's ALF"
This issue also contains a "Special Final Issue Pin-up Page" which contains a collage of characters from the ALF comic series.