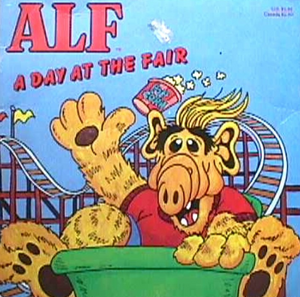 A Day at the Fair is a children's book about ALF that was published by Checkerboard Press in 1987.
It is Brian's birthday, but ALF did not know about it, nor did he know that he should have bought a present for him. The Tanners decide that ALF can come with them to the fair, wearing a disguise. They give him a dollar to spend and he uses it to attempt to win a present for Brian in a fair game.
Ad blocker interference detected!
Wikia is a free-to-use site that makes money from advertising. We have a modified experience for viewers using ad blockers

Wikia is not accessible if you've made further modifications. Remove the custom ad blocker rule(s) and the page will load as expected.