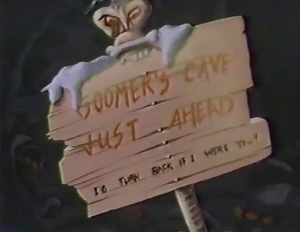 Previous Episode | Next Episode
Season 2, Episode 4 of ALF: The Animated Series.
The holiday of Goomer is upon Melmac, and Larson Petty is intent on getting his gift of foam—but while trying to kidnap the real Goomer, he ends up capturing Bob Shumway in a Goomer suit. Gordon and his sister Augie must then journey to find the real Goomer and rescue their dad.
Ad blocker interference detected!
Wikia is a free-to-use site that makes money from advertising. We have a modified experience for viewers using ad blockers

Wikia is not accessible if you've made further modifications. Remove the custom ad blocker rule(s) and the page will load as expected.