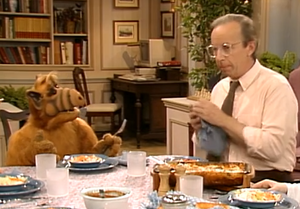 This is the name of the sale during which ALF purchases a satellite dish for the Tanner household (Episode: "Hide Away"). When ALF admits to Willie that he purchased a satellite dish, Willie insists that he return it immediately. ALF then informs Willie that he purchased the satellite dish during the "Absolutely no refunds. What are you deaf? sale." Willie increduously asks "absolutely no refunds?!" to which ALF promptly replies, "What are you deaf?'
Ad blocker interference detected!
Wikia is a free-to-use site that makes money from advertising. We have a modified experience for viewers using ad blockers

Wikia is not accessible if you've made further modifications. Remove the custom ad blocker rule(s) and the page will load as expected.