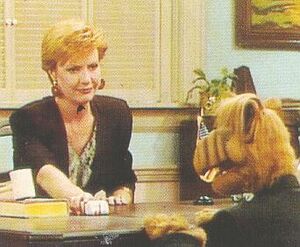 Luanne Ruth Schedeen, known professionally as Anne Schedeen, is the actress that played Kate Tanner. She was born on January 8, 1949 in Portland, Oregon. She is now living in Los Angeles, California.
External links
Edit
http://www.imdb.com/name/nm0770399/ - IMDb biography
http://en.wikipedia.org/wiki/Anne_Schedeen - Wikipedia entry
Ad blocker interference detected!
Wikia is a free-to-use site that makes money from advertising. We have a modified experience for viewers using ad blockers

Wikia is not accessible if you've made further modifications. Remove the custom ad blocker rule(s) and the page will load as expected.