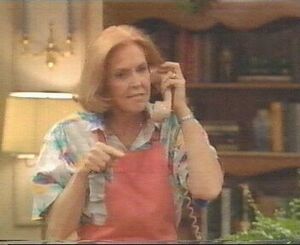 "Big Red" is a nickname that Nick "The Fish" Mints uses for Dorothy (Episode: "The Gambler.")
When Dorothy explains to ALF about the process of gambling on horse races, he sees is as a good money-making idea. Unfortunately, he ultimately loses $6000. Luckily, a movie set decorator visits the family garage sell and pays $6000 to rent ALF's spaceship to appear in the movie Jupiter Gays.
Ad blocker interference detected!
Wikia is a free-to-use site that makes money from advertising. We have a modified experience for viewers using ad blockers

Wikia is not accessible if you've made further modifications. Remove the custom ad blocker rule(s) and the page will load as expected.