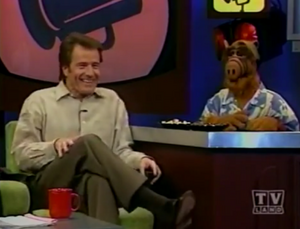 Bryan Cranston was a guest on the third episode of ALF's Hit Talk Show.
Bryan Cranston is an American actor best known for his roles as Walter White in Breaking Bad, for which he won three consecutive Outstanding Lead Actor in a Drama Series Emmy Awards; and as Hal, the father in Malcolm in the Middle.
Ad blocker interference detected!
Wikia is a free-to-use site that makes money from advertising. We have a modified experience for viewers using ad blockers

Wikia is not accessible if you've made further modifications. Remove the custom ad blocker rule(s) and the page will load as expected.