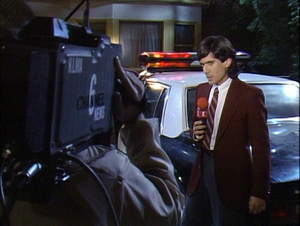 A reporter for channel 6 news. He does a live report from the Ochmonek residence when ALF is trapped inside after scaring away the burglar. The Tanner family watches the news broadcast from their house next door. Doug Gould interviews several of the onlookers including Trevor and Raquel Ochmonek.
Ad blocker interference detected!
Wikia is a free-to-use site that makes money from advertising. We have a modified experience for viewers using ad blockers

Wikia is not accessible if you've made further modifications. Remove the custom ad blocker rule(s) and the page will load as expected.