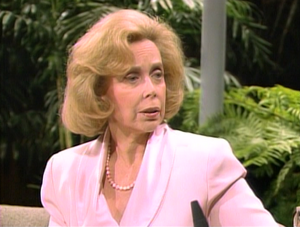 Dr. Joyce Brothers appeared as a guest on the Tonight Show when ALF was the guest host. ALF mistook her for Dr. Ruth.
Ed McMahon tries to show some diplomacy by saying that this must happen all the time, but Dr. Brothers immediately responds that it has never happened before.
Ad blocker interference detected!
Wikia is a free-to-use site that makes money from advertising. We have a modified experience for viewers using ad blockers

Wikia is not accessible if you've made further modifications. Remove the custom ad blocker rule(s) and the page will load as expected.