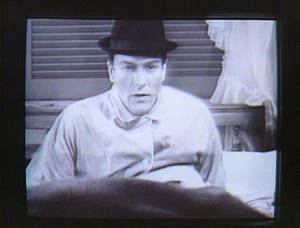 Having My Baby
is the twenty-sixth and final episode of
ALF
's
third season
, This is the season finale. It originally aired on May 8, 1989.
In this episode, ALF is preparing for the arrival of the Tanner's new baby, specifically by watching scenes from the classic CBS sitcom The Dick Van Dyke Show. The show starred Dick Van Dyke as Rob Petrie and Mary Tyler Moore as Laura Petrie. The show was produced by Calvada Productions, and it aired on CBS from October 3, 1961 to June 1, 1966, a total of 158 half-hour episodes were produced over five seasons. In 1991, Nick at Nite began airing reruns of The Dick Van Dyke Show, and it would remain in use until 2000.
ALF gets so worked up about the baby's upcoming arrival that he is dead asleep when the time comes. When he awakes, the Tanners have a new family member, Eric William Tanner.
Title Reference
Edit
"(You're) Having My Baby" is a song by Paul Anka.
Ad blocker interference detected!
Wikia is a free-to-use site that makes money from advertising. We have a modified experience for viewers using ad blockers

Wikia is not accessible if you've made further modifications. Remove the custom ad blocker rule(s) and the page will load as expected.