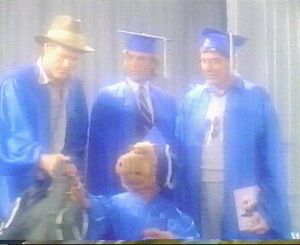 A former NFL quarterback that used to date Kate. He appears in Willie's dream.
Joe Namath, who was nicknamed "Broadway Joe" and "Joe Willie", played for the University of Alabama under coach Paul "Bear" Bryant from 1962–1964 and played for the New York Jets for most of his NFL career. However, Namath finished his career with the Los Angeles Rams. Joe Namath was elected to the NFL Hall of Fame in 1985.
Ad blocker interference detected!
Wikia is a free-to-use site that makes money from advertising. We have a modified experience for viewers using ad blockers

Wikia is not accessible if you've made further modifications. Remove the custom ad blocker rule(s) and the page will load as expected.