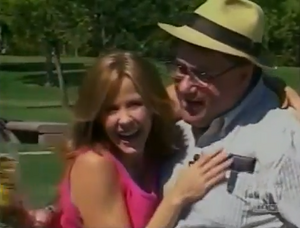 Linda Blair appears on episode 6 of ALF's Hit Talk Show in a sequence as Kevin Butler's dream date.
Linda is an American actress who is best known for her role as the possessed child, Regan, in the 1973 film The Exorcist. She was nominated for an Academy Award and two Golden Globes for this role and won one Golden Globe.
Ad blocker interference detected!
Wikia is a free-to-use site that makes money from advertising. We have a modified experience for viewers using ad blockers

Wikia is not accessible if you've made further modifications. Remove the custom ad blocker rule(s) and the page will load as expected.