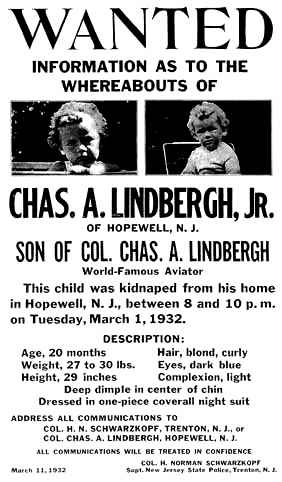 ALF confesses to Kate and Willie that he kidnapped the Lindbergh baby. This is referring to Charles Lindbergh, Jr, son of the famous aviator. The kidnapping occurred on March 1, 1932. Although ALF was alive (175 years old at the time), it is unknown as to whether he actually visited Earth at this time. ALF's admission to it was most likely motivated by a guilty conscience as it came in the middle of a long string of confessions and apologies. Furthermore, the real culprit, Bruno Richard Hauptmann was tried, convicted, and executed for the murder of Charles Linbergh, Jr.
Ad blocker interference detected!
Wikia is a free-to-use site that makes money from advertising. We have a modified experience for viewers using ad blockers

Wikia is not accessible if you've made further modifications. Remove the custom ad blocker rule(s) and the page will load as expected.