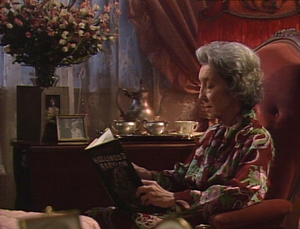 Louise Beaumont is the name of a B-movie actress that ALF is fascinated with. She played the aging vamp in Footlight Fancies, the tap dancing bag lady in Broadway and 74th, the Swedish bombshell in Stage Door Yanni, and also appears in Naughty Senoritas and Cell Block Serenade. She once went on a date with Clark Gable. When Alf finds out that she has moved into the Sunset Villa retirement home a few blocks away, he sneaks out to go visit her.
Ad blocker interference detected!
Wikia is a free-to-use site that makes money from advertising. We have a modified experience for viewers using ad blockers

Wikia is not accessible if you've made further modifications. Remove the custom ad blocker rule(s) and the page will load as expected.