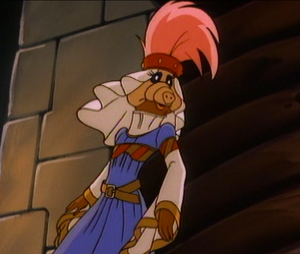 King Richard's niece in the story of Robin Hood. She is portrayed by Rhonda. She is held prisoner in Nottingham Castle. As is well-known from the legend of Robin Hood, Robin must infiltrate the castle and save Maid Marian from the evil clutches of Guy of Gisbourne who is planning to wed her against her will.
Ad blocker interference detected!
Wikia is a free-to-use site that makes money from advertising. We have a modified experience for viewers using ad blockers

Wikia is not accessible if you've made further modifications. Remove the custom ad blocker rule(s) and the page will load as expected.