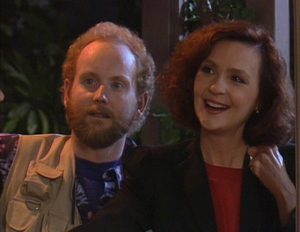 Marilyn Geiser is a journalist for The National Inquisitor. She comes after ALF sends several letters to the newspaper to correct erroneous information about alien races. ALF inadvertently peeks through the kitchen window when the photographer Phil takes a picture, so Willie has to stall them by making up stories about aliens while ALF infiltrates the van and destroys the film (Episode: "Lies").
Ad blocker interference detected!
Wikia is a free-to-use site that makes money from advertising. We have a modified experience for viewers using ad blockers

Wikia is not accessible if you've made further modifications. Remove the custom ad blocker rule(s) and the page will load as expected.