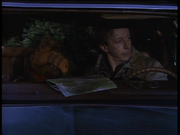 This is a tree farm that the Tanners used to visit to cut down their Christmas tree. ALF and Willie decide to go McConnel's Tree Farm when they are displeased with their artificial tree. Unfortunately, the Tanners used to always get lost on the way to McConnel's Tree Farm and thus ALF and Willie not only get lost, but also get stranded when the car gets stuck in the snow.
Ad blocker interference detected!
Wikia is a free-to-use site that makes money from advertising. We have a modified experience for viewers using ad blockers

Wikia is not accessible if you've made further modifications. Remove the custom ad blocker rule(s) and the page will load as expected.