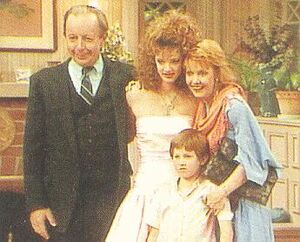 A beauty pageant in which ALF enters Lynn to help her with her self-esteem. ALF works hard with Lynn to prepare her for the contest, by helping her practice smiling, practicing interview questions with her, and teaching her how to clog dance (which ALF lists as her talent. Lynn comes in last place, partially because one of her clogs flew off while she was dancing.
Ad blocker interference detected!
Wikia is a free-to-use site that makes money from advertising. We have a modified experience for viewers using ad blockers

Wikia is not accessible if you've made further modifications. Remove the custom ad blocker rule(s) and the page will load as expected.