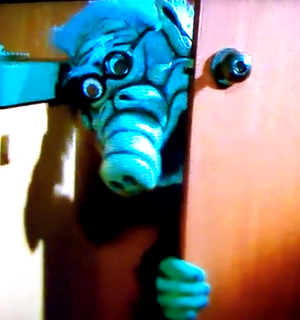 Mr. Chompers is the name of an alien that represents ALF in the movie version of the autobigraphy of Jerry Stahl (writer for ALF), entitled Permanent Midnight.
In one scene of the movie, Jerry has an heroin-induced hallucination that involves Mr. Chompers denigrating him and calling him a junkie.
Ad blocker interference detected!
Wikia is a free-to-use site that makes money from advertising. We have a modified experience for viewers using ad blockers

Wikia is not accessible if you've made further modifications. Remove the custom ad blocker rule(s) and the page will load as expected.