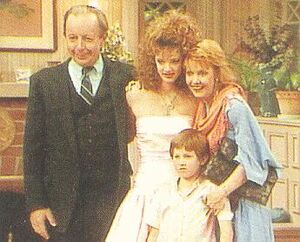 Oh, Pretty Woman
is the seventh episode of
ALF
's
second season
. It originally aired in November 2, 1987.
Plot Summary
Edit
ALF helps Lynn boost her self-confidence by enrolling her in a beauty pageant.
ALF: My Grandma Shumway once said: "if you can't say anything nice, don't say anything at all"... And then she never spoke to me again.
Title Reference
Edit
"Oh, Pretty Woman" is the title of a song by Roy Orbison and Bill Dees.
Ad blocker interference detected!
Wikia is a free-to-use site that makes money from advertising. We have a modified experience for viewers using ad blockers

Wikia is not accessible if you've made further modifications. Remove the custom ad blocker rule(s) and the page will load as expected.