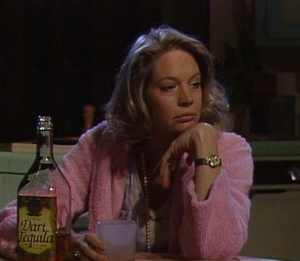 The name of Maura Norris' imaginary drinking buddy. Maura mistakes ALF for Sammy in disguise.
When Kate meets with her old friends from school, she feels inadequate because she believes that they have all achieved so much more than she has. She admires Maura Norris, in particular, because she is a successful lawyer that has even tried a case in front of the Supreme Court. Unfortunately, Maura is battling a serious problem with alcohol and has an imaginary drinking buddy named Sammy.
Ad blocker interference detected!
Wikia is a free-to-use site that makes money from advertising. We have a modified experience for viewers using ad blockers

Wikia is not accessible if you've made further modifications. Remove the custom ad blocker rule(s) and the page will load as expected.