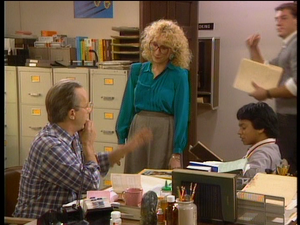 One Willie's co-workers at the Social Services Department of Los Angeles County. Scott is only seen one time, when Ms. Wine and Willie are trying to find Luis Mancia's father Fredo Mancia, so they can put him on a bus back to San Felipe, Mexico.
Ad blocker interference detected!
Wikia is a free-to-use site that makes money from advertising. We have a modified experience for viewers using ad blockers

Wikia is not accessible if you've made further modifications. Remove the custom ad blocker rule(s) and the page will load as expected.