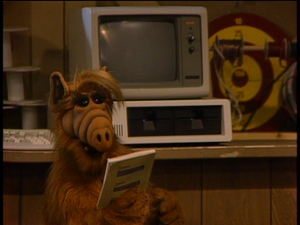 Steve Allen's World of Bugs is a book that Willie consults when trying to fight the Melmacian Cockroach.
Unfortunately, all of Willie's books say that boric acid is the best way to fight cockroaches, but boric acid instead seems to make Melmacian cockroaches grow considerably in size.
Ad blocker interference detected!
Wikia is a free-to-use site that makes money from advertising. We have a modified experience for viewers using ad blockers

Wikia is not accessible if you've made further modifications. Remove the custom ad blocker rule(s) and the page will load as expected.