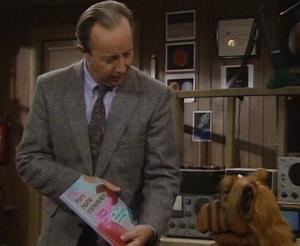 This is a book of medical remedies for Melmacians. It contains a significant amount of information about stomach ailments, since eight of ten major Melmacian organs are stomachs. It also contains the cure for Melmacian hiccups.
It is a very thin book which surprised Kate and Willie since humans have such a complex physiology and anatomy that it takes years to complete their education of medicine.
Ad blocker interference detected!
Wikia is a free-to-use site that makes money from advertising. We have a modified experience for viewers using ad blockers

Wikia is not accessible if you've made further modifications. Remove the custom ad blocker rule(s) and the page will load as expected.