Tonight, Tonight: Part 2
is the fifth episode (although originally it was aired as an hour-long special with the fourth episode) of
ALF
's
third season
. It original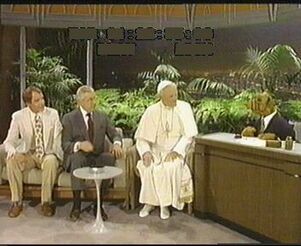 ly aired on Oct. 24, 1988.
Plot Summary
Edit
ALF
guests hosts the Tonight Show. This two-part episode (originally an hour-long special) is unique in that the events are separate from the story arc of the
ALF TV series
. In it,
ALF
is treated as if he is an actor in his own show rather than playing the character and storyline of the TV series.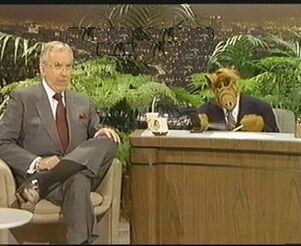 Title Reference
Edit
"Tonight" is a song from the musical West Side Story, the chorus of which begins "Tonight, Tonight..."
Ad blocker interference detected!
Wikia is a free-to-use site that makes money from advertising. We have a modified experience for viewers using ad blockers

Wikia is not accessible if you've made further modifications. Remove the custom ad blocker rule(s) and the page will load as expected.