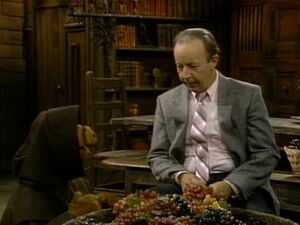 Wedding Bell Blues is the fourth episode of ALF's second season. It originally aired on October 12, 1987.
Plot Summary
Edit
ALF joins the Brothers of the Peaceful Dominion after learning that his parents were married before he was born - a disgrace on Melmac.
Title Reference
Edit
"Wedding Bell Blues" is a song by Laura Nyro, which became a number 1 hit when recorded by The 5th Dimension.
Ad blocker interference detected!
Wikia is a free-to-use site that makes money from advertising. We have a modified experience for viewers using ad blockers

Wikia is not accessible if you've made further modifications. Remove the custom ad blocker rule(s) and the page will load as expected.